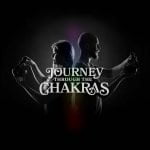 Let the winds of life blow through you with this Throat Chakra musical meditation from our "Journey through the Chakras" sound healing album. This chakra calls us to listen as much as to talk. When you listen deeply to life, you are able to free your voice, speak your truth, and sing out your authentic part in the chorus of life.
Mantra:
Tall reeds,
whistle their notes in the
soft breeze.
oooh, oooh.
And a wind comes.
And a wind comes.
And it blows through me.