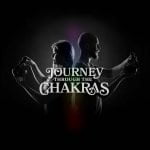 Look within & free your mind with this Third Eye Chakra musical meditation from our "Journey through the Chakras" sound healing album. Let tangled thoughts loosen to float on the great ocean of your mind. See with new clarity of vision, not rejecting your thoughts, but inspired by the vastness of your consciousness, & depth of your insight, inner peace, & wisdom.
Mantra:
Insight inside of me.
Inspired by what I see.
Looking within I know I'm free.
Thoughts on the ocean floating,
Peacefully, mmmm.
Peacefully, mmmm.